Benefits of Transcendental Meditation
Extensive research has found that Transcendental Meditation reduces stress and anxiety resulting in more inner peace, creativity, health, success and happiness.
This one simple technique allows you to go beyond thinking and contact the deep, transcendental source of all your energy, creativity and intelligence, dissolving stress and enriching mind, body, emotions and relationships.

Transcendental Meditation produces a coherent state of restful alertness – a state of true inner peace, for your mind and also your body. Deep within your mind is a peaceful field of pure consciousness, your own awareness awake to its own most settled state.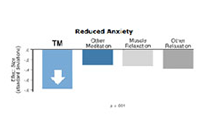 Transcendental Meditation eliminates the effects of stress internally and physiologically. When practised regularly, this results in a more balanced outlook, more energy and motivation and a deeper appreciation of one's surroundings.

The Transcendental Meditation technique is a simple, effortless way to dive within, to experience an ocean of pure consciousness, pure creativity, pure knowingness.
It's a unique experience but also very familiar – it is your own Self.
"Transcendental Meditation has been very helpful to me in solving business as well as personal problems. I find that the practice makes me feel deeply relaxed, and my attitude has become more positive. I am sure that Transcendental Meditation will be instrumental in bringing joy and happiness in the lives of many more people"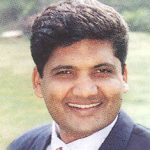 Ratan Jindal –Managing Director, Jindal Strips, India
Frequently Asked Questions
Founder of Transcendental Meditation